IMPORTANT NOTICE:
We are now open for business, but our ability to ship is very limited. Please check with us before placing orders.

Thanks, and stay safe!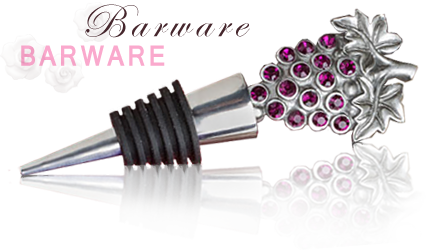 Barware Wedding Favors
One of the hottest categories over the past few years - wine wedding favors. Heart bottle stoppers, glass coasters, victorian key bottle openers and more are available from Fashioncraft.