IMPORTANT NOTICE:
We are now open for business, but our ability to ship is very limited. Please check with us before placing orders.

Thanks, and stay safe!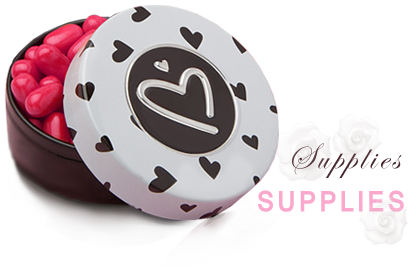 Wholesale Wedding Favor Supplies
If you need supplies for your wedding favors, this is the spot to look. Here you'll find wedding favor boxes, favor bags, tins and pails, as well as candy.