IMPORTANT NOTICE:
We are now open for business, but our ability to ship is very limited. Please check with us before placing orders.

Thanks, and stay safe!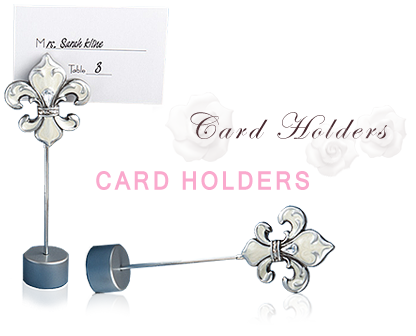 Place Card Holders
Simply elegant and delightfully versatile, these wedding placecard holders can also be used in your guests' homes as wedding favors to stylishly hold a photo, notes, etc.